Heritage Sculpture Project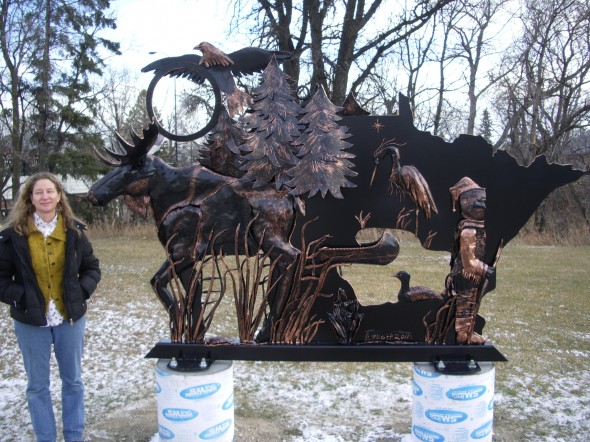 The Metalwork is finally finished!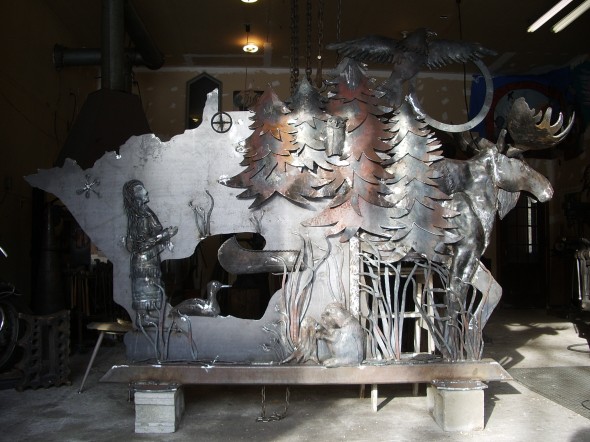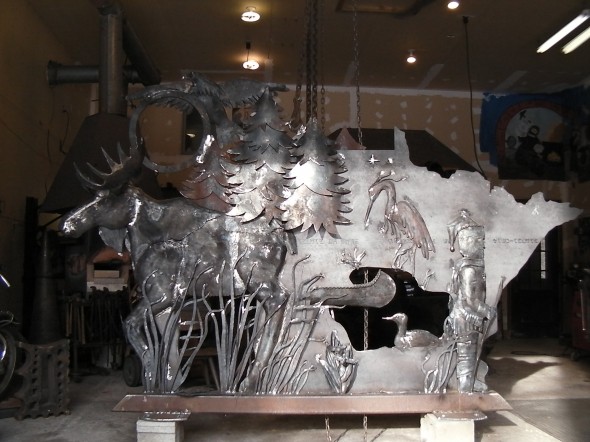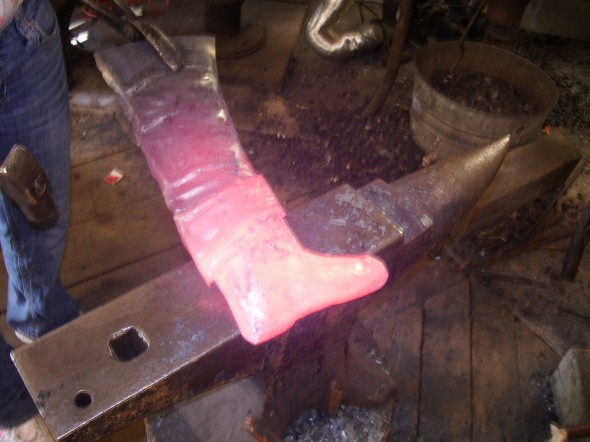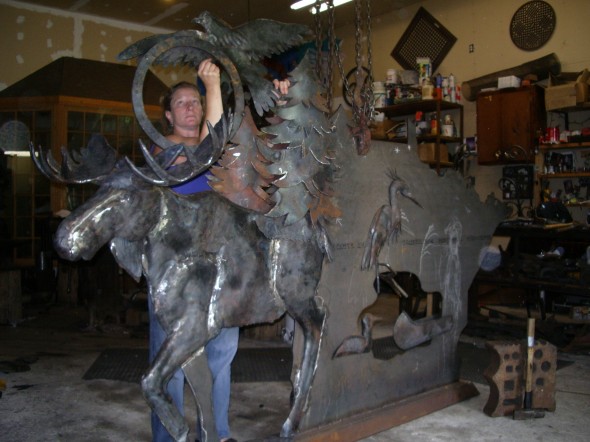 The Moose is on the Loose!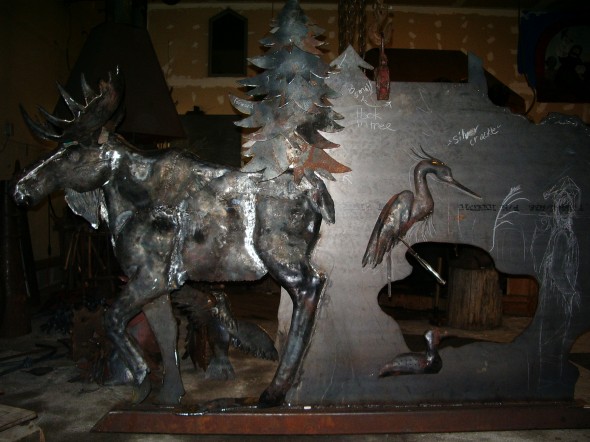 Here is a shot of the moose in showing the body panels set in place..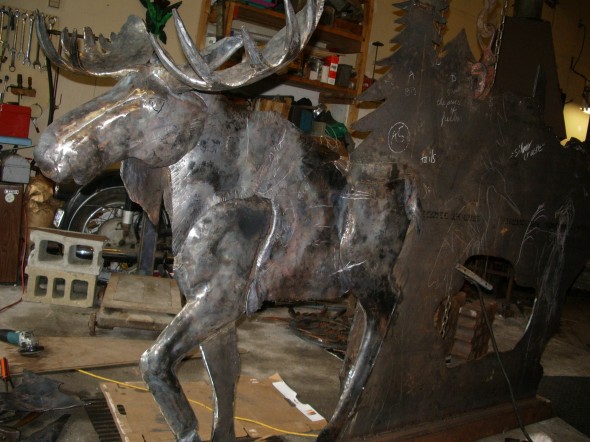 The moose's head!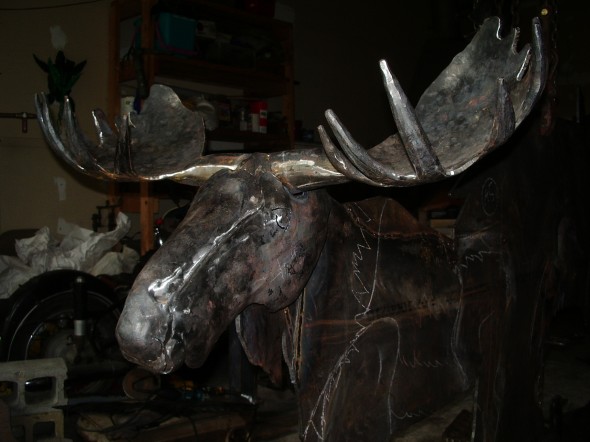 After the sheet metal parts for the moose body have been cut out they must be heated in the coal forge, then repeatedly hammered and shaped in the blacksmiths Swage Block.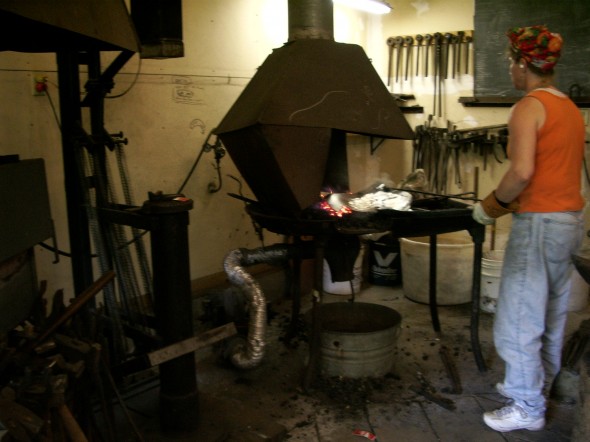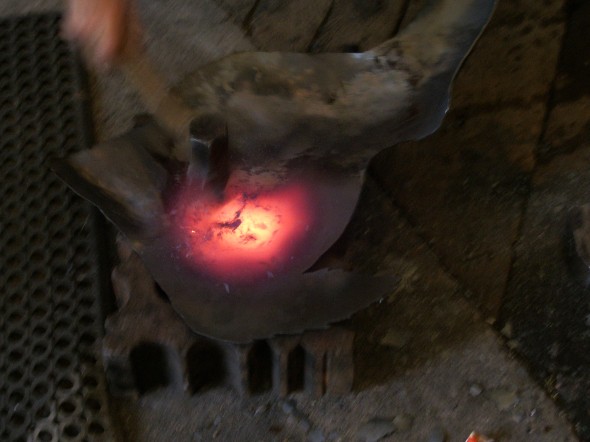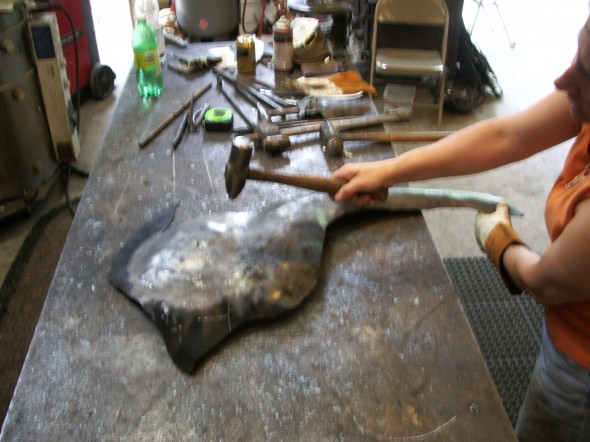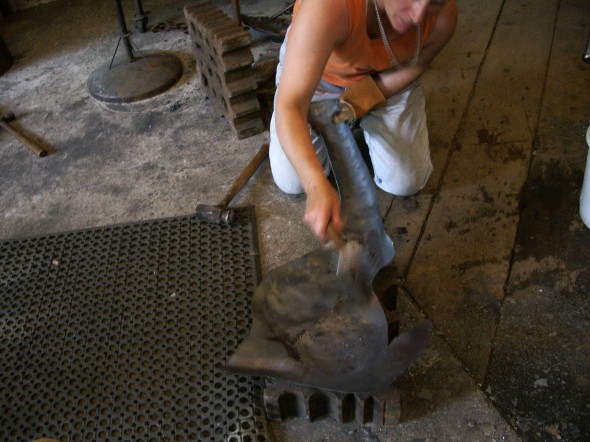 This photo shows some of the cut-out and forged pieces that will be welded to the back plate.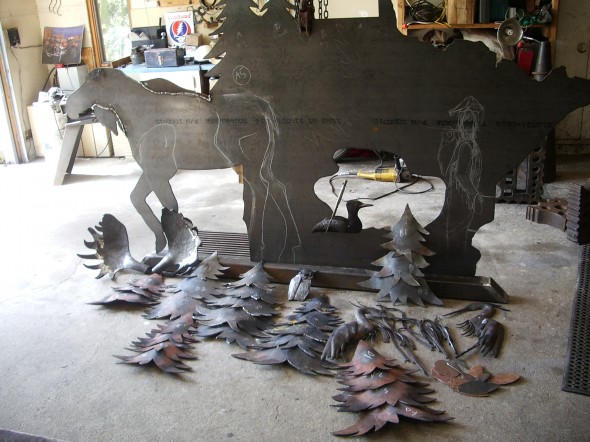 The cutting of the main base plate for the Heritage sculpture was done using the industrial cutting facilities at Heatmor in Warroad.  After much preliminary discussion;  It took a couple of hours or so to get Sue's outline drawing programmed into their computer and once the steel was on the cutting bed, under only three minutes for the plasma machine to cut the image!  Wow was that slick! Many thanks to the folks at Heatmor for their enthusiasm, expertise, and patience!!  Now that we have the base-plate hanging from our shop hoist we can really take off on this project.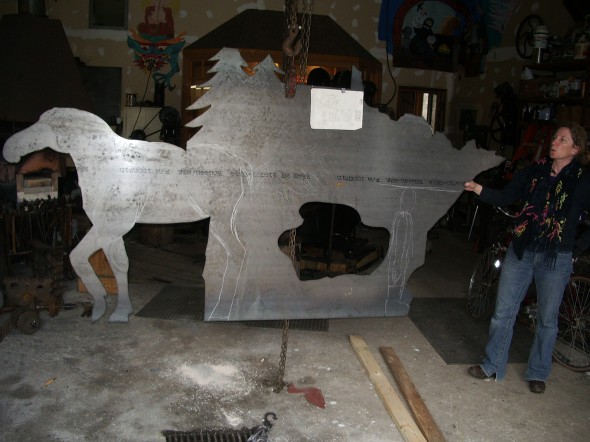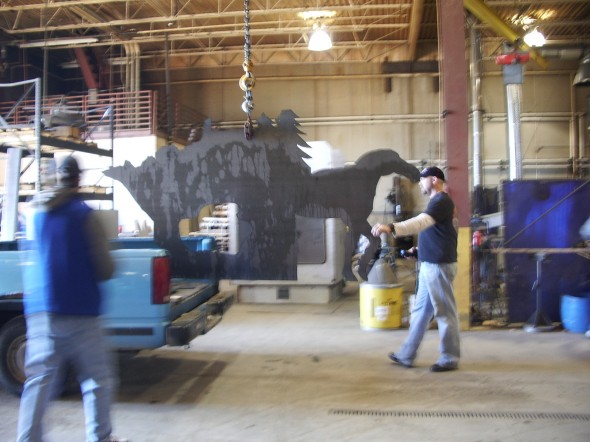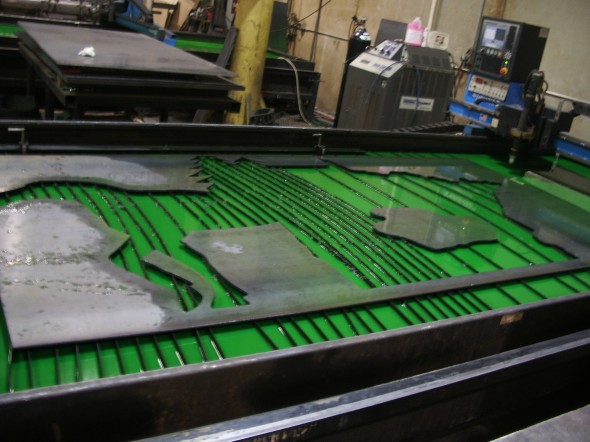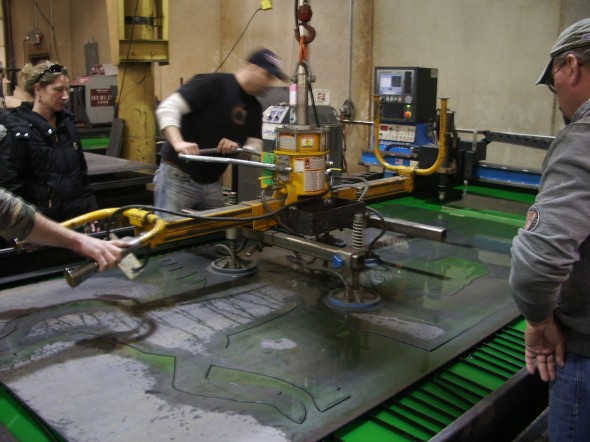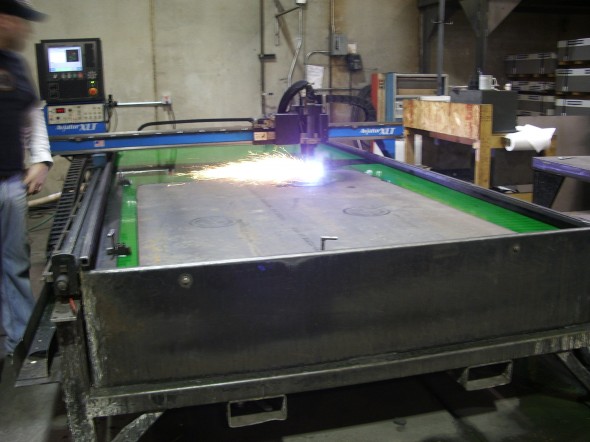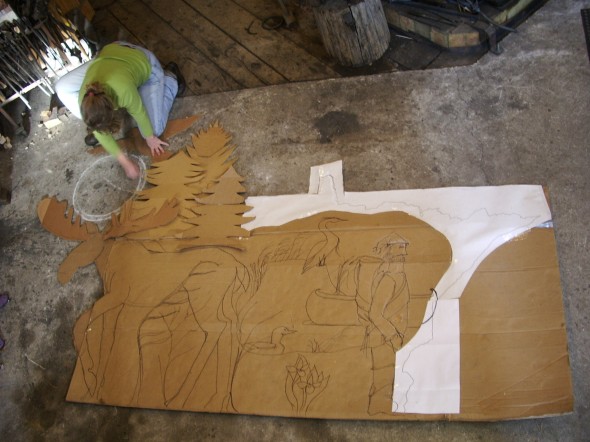 Here is the drawing stage of a steel 3-D mural depicting  the "Heritage of this Place"  to be placed along the Roseau River near the City Center-Library and Hwy. 11.  Designed by Sue Suess this two sided  steel relief sculpture depicts a scene of the arrival of the first lone French Voyageur in this area on the Roseau River.